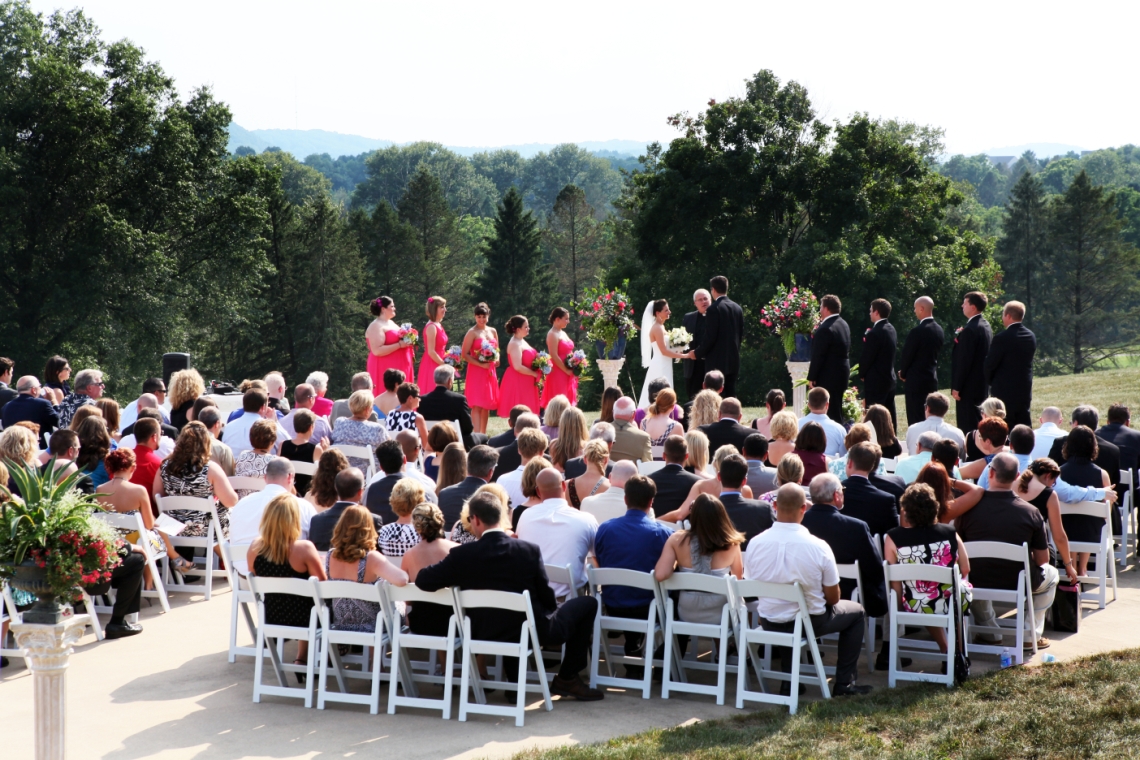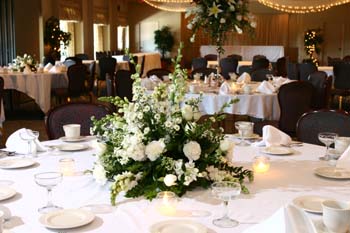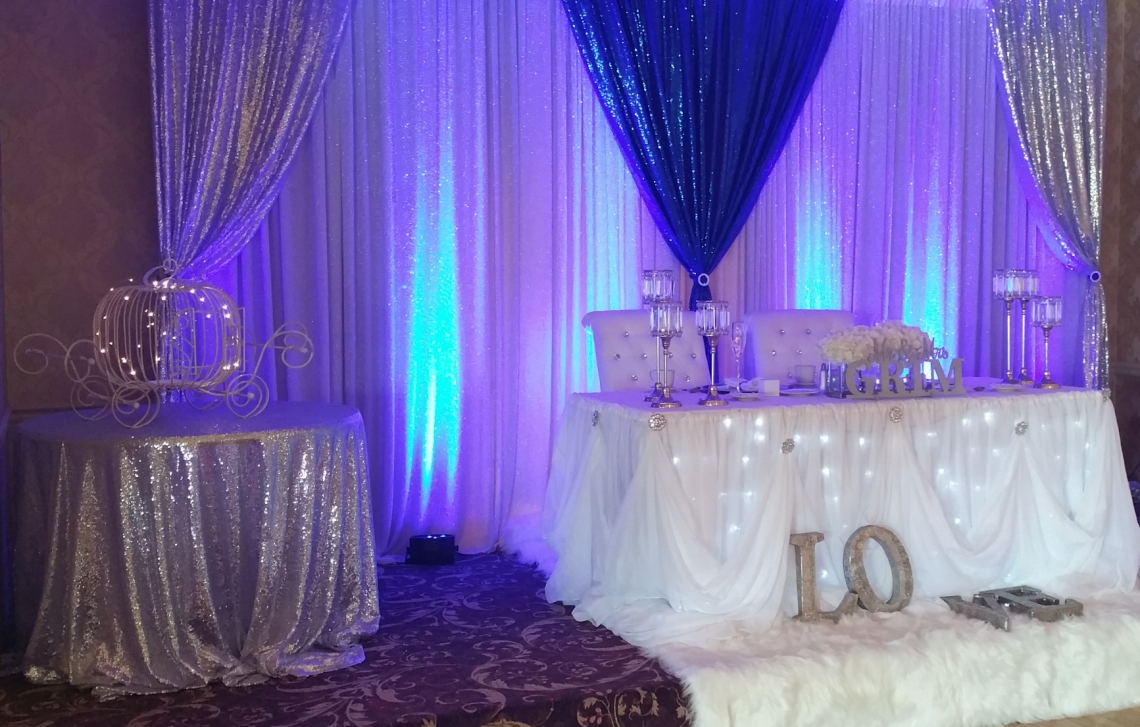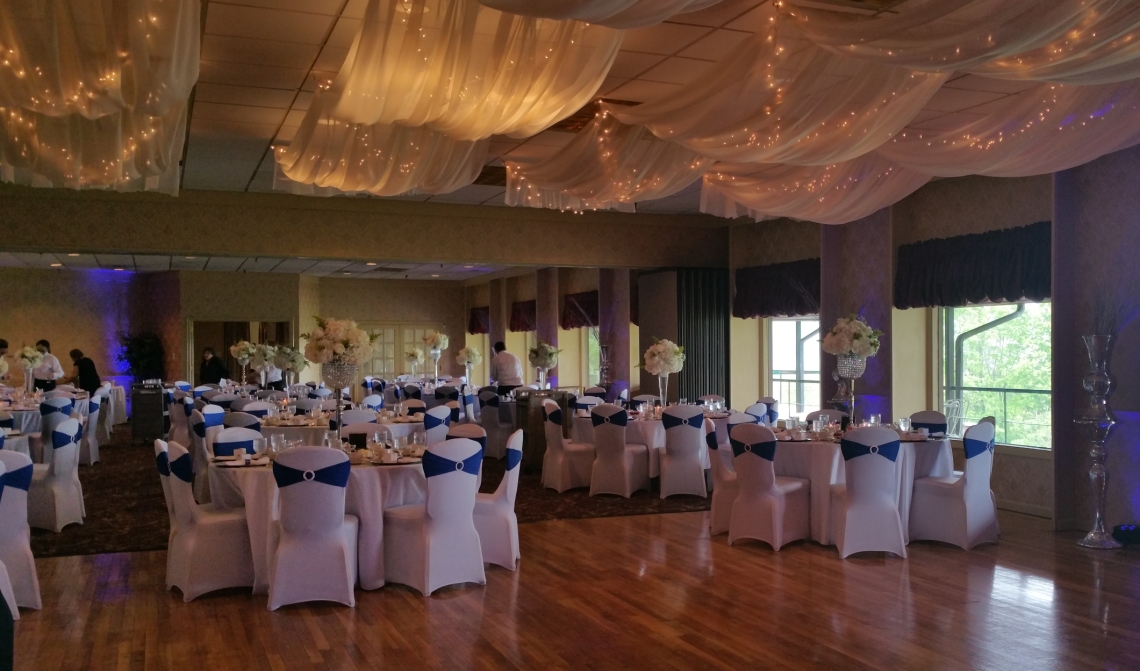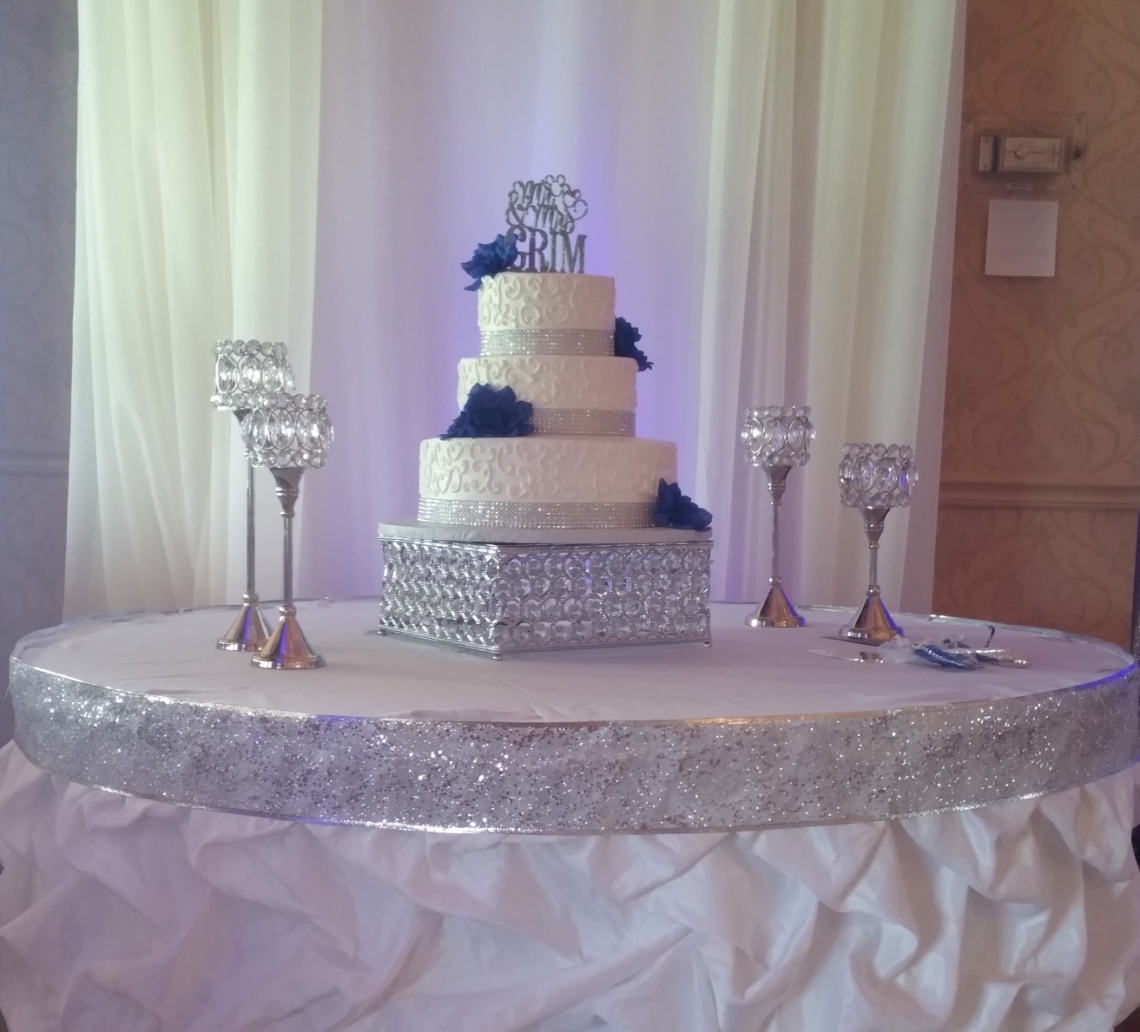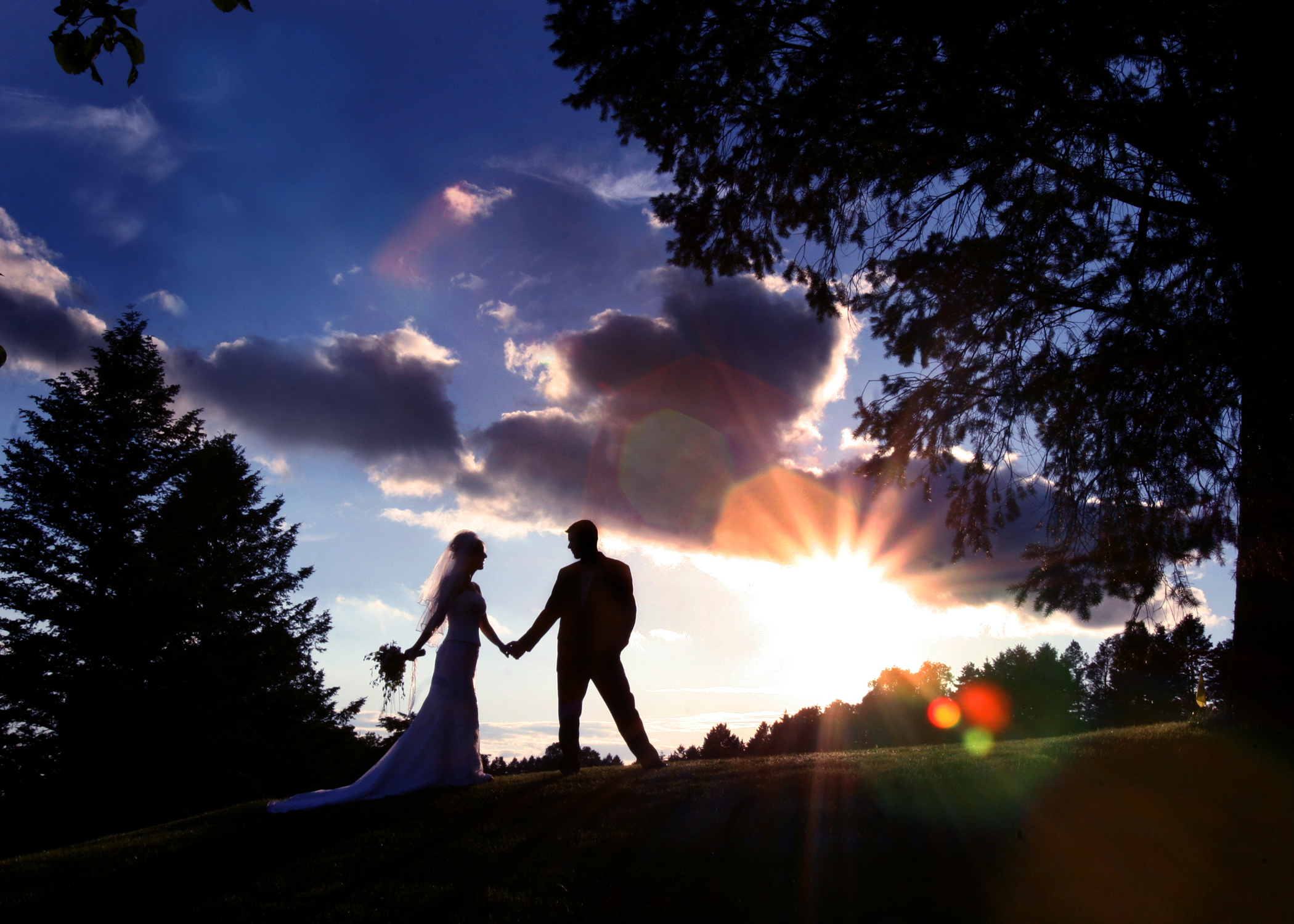 Heidelberg Country Club, nestled in the scenic hills of Berks County, is a sought-after venue for receptions in the Pennsylvania area. Our elegant ballroom can accommodate up to 220 guests and offers a covered balcony with stunning views.
We offer a range of Reception Packages, each requiring a minimum guarantee of 100 guests, designed to fit various budgets. Explore our cost-conscious Classic Package, available on select Friday and Sunday dates. For smaller groups or those seeking customization, we provide à la carte menus for Friday and Sunday events. Additionally, HCC offers a breathtaking outdoor setting for wedding ceremonies, with the option to enclose it with a tent or embrace the natural surroundings, with our ballroom dance floor available as a rain backup.
Discover our culinary excellence with a wide array of beautifully prepared Hors D'Oeuvres, including Sesame Chicken Skewers, Egg Rolls, Mini Quiches, Coconut Shrimp, and Mini Crab Cakes. Our entrées showcase exceptional Chicken, Beef, and Seafood Dishes, and you can elevate your dining experience with upgrades to Prime Rib, Filet Mignon, and more.
Introducing our meticulously crafted wedding package designed to create cherished memories for years to come. Our Reception Packages offer exceptional value, inclusive of the following:
Hour 1: A delightful start with Cocktail Hour featuring a selection of Hors D'Oeuvres and a Champagne Toast for all guests.

Hour 2: Transition to a champagne toast (timing is determined by the couple) serving salad, entree, and accompaniments for a delectable dinner experience.

Hours 3, 4, 5: Enjoy an additional three hours of bar service after dinner, with your choice of beverages.

A Few Highlights:

A stunning wedding cake from renowned bakery Cake A Fare in Myerstown.

Four consecutive hours of entertainment provided by the talented Party People DJ's.

Fresh seasonal flower arrangements adorning all guest tables, expertly crafted by the Floral Studio or Heck Bros in Exeter.

A honeymoon suite awaits the bride and groom (subject to availability) at Homewood Suites in Wyomissing.
We take pride in offering what our clients have affectionately described as "one-stop shopping." At Heidelberg, we reserve only one reception per day, ensuring that you have exclusive access to our facilities throughout your special day.
Additionally, Included at No Extra Cost:
An on-site Wedding Reception Coordinator to assist you every step of the way.
Round guest tables with linen tablecloths and napkins.
Full sets of China, Glassware, and Silverware.
Complimentary use of our Banquet Rooms.
Comprehensive setup and cleanup services. (This does not include personal property)
Ample, convenient parking, including handicap access.
Special entree pricing for guests under 21 and accommodations for special dietary requests.
Explore the option of hosting your outdoor ceremony with chair and arch setup for an additional charge. For more details and to discuss your dream wedding, please contact our Sales Office at 610-488-1031. We look forward to making your special day truly unforgettable.